Our Ultimate Advice for First Time Home Sellers
Thinking of selling?
First time home seller?
Can't decide where to start?
We've got the ultimate advice for you!
We have one ultimate advice for first-time home sellers.
Selling can be both exceptionally time-consuming and emotionally draining. According to the Zillow Group 2019 Consumer Housing Trends Report "95 percent of home sellers are stressed by at least some part of the process".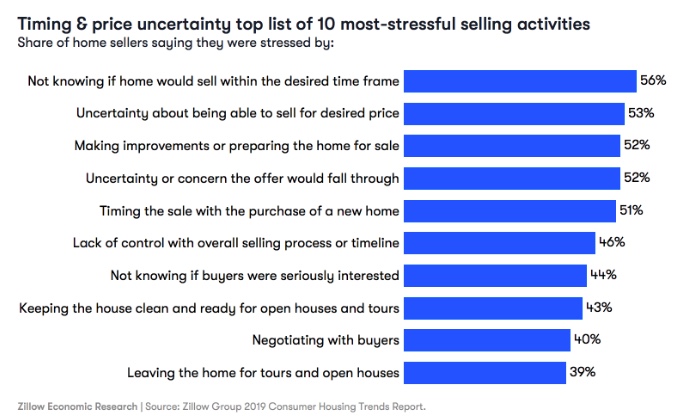 One of the things that most home sellers incur is the expense to sell the house. Yes, it costs money to sell your house. A few expenses are staging costs, home inspection repairs, and of course, moving expenses. Before you can sell your house, you need to make it appealing to buyers by staging your house. And you want your house to look it's best especially when you take those photos and videos for your listing. And this is an expense that most first-time sellers incur. (When you hire Sonya Shastri and Eileen Manger to help you sell your home, they take on this expense for you).

A home inspection is another thing.
Do you think the buyers won't notice a leak?
Most home buyers would do a home inspection, and if that report comes back with a lot of problems this gives the buyer more negotiating power. It either delays the closing date or terminates the deal.
Another thing is, first-time sellers mostly price their house incorrectly. Because you lack experience you can make the biggest mistake of pricing it too low and miss out on lots of profit. And pricing it too high would turn away serious buyers.

That is why selling your house takes a lot from you emotionally. All these decisions and details make it all overwhelming. So sell your house the EASIEST and WISE Way!
Our ultimate advice for a first-time home sellers, HIRE A REALTOR. A study by the National Association of REALTORS® Profile of Home Buyers and Sellers last year says that 89% of sellers were assisted by a real estate agent when selling their home. Sellers who definitely would use the same agent again: 74%.  We know that all the "for sale by owner" signs you've seen on people's lawn got you thinking it is easy peasy to sell your house.
IT IS NOT! Realtors are professionals that can help you with the selling process. With years of Real Estate, Marketing and Consulting experience they have the experience to help set you up at a competitive selling price for your house. Realtors dealing with potential buyers helps in making sure you do not get too emotional. They also have more experience with negotiating and dealing with unforeseen problems. And that is why they are the experts. 
We can guarantee you when you provide us with your address we are going to give you a Customized Updated Home Price Evaluation Report for your home. This complete report will provide you with an extensive analysis that includes: market forecasts, housing trend of your neighborhood, maps and visualizations, neighborhood rankings, repairs ROI estimates and complete insight of your home's value prepared carefully by a neighborhood real estate expert with several years of experience. Along with a Customized "TIME-SELL-PREDICTION" for your home.
As a first-time home seller, you are prone to make a lot of mistakes and the best decision to make is to have an expert in your corner. Hire a Realtor. Hire Sonya Shastri by calling/texting 925-997-7653 today. 
Need help selling your house? Get a FREE INSTANT HOME Evaluation here.