Homes For Sale in Blackhawk, CA
Why Shop Real Estate in Blackhawk, CA?
Blackhawk is one of the San Francisco East Bay's most desirable upscale communities. Comprising seven-gated communities, homes range from townhomes to large luxury estates.
With breathtaking scenery, top-notch schools, 2 championship golf courses, and amenities you can't find elsewhere, Blackhawk, CA has established itself as one of the best communities in the East Bay area. Blackhawk California occupies an area of over 9 square miles, situated in an unincorporated area of Contra Costa County in the San Francisco East Bay. Blackhawk homes for sale have long been in high demand by luxury home buyers.
To most people, the name is synonymous with Blackhawk Country Club, but in reality, Country Club is just one of the seven-gated communities scattered along Blackhawk Road, all of which are connected by a 3-mile long jogging trail.
With most of the homes being built in the 80's and 90's, Blackhawk is a fairly new, thriving community. Blackhawk has been a preferred destination for buyers looking for luxury homes and estates due to its historically, strong demand and a high price appreciation.
Blackhawk, CA Neighborhoods
More About Blackhawk, CA
Blackhawk real estate differentiates themselves by coming in a variety of sizes and styles, between golf villas to high-end townhomes to unmatched luxurious homes and estates, homes for sale in Blackhawk has many different varieties of homes. Many homes in the Blackhawk area are over 5000 sq ft, with gorgeous views and/or golf course locations. The history of Blackhawk you know today began in the late 1970s when Ken Behring, Florida real estate developer, formed the Blackhawk Development Corporation to break ground on what was previously Blackhawk Ranch. Approximately 2,400 homes were built and 2,000 acres were dedicated to Open Space as part of the Mount Diablo State Park.
Blackhawk Communities
Blackhawk is divided into seven-gated communities scattered along Blackhawk Road, connected by a 3-mile long jogging trail.
Oakridge – consists of medium-sized homes ranging from 2000 to 3,000 square feet, though a few large estates reside on the top of a private court.
Hidden Oaks – the first Blackhawk community to be completed. Most homes are on half-acre lots.
Silver Maple – designed around one of the main Blackhawk Country Clubs's golf holes, though no roads connect it to the rest of the main Blackhawk Country Club.
Saddleback – the second community completed, is home to some of the most lavish homes in the entire Blackhawk development, most lots are no less than 5 acres in size.
Silveroak – an upscale condo complex.
Blackhawk Country Club ("Main Gates") – is the largest of the six communities.
The community of Blackhawk is known for its elaborate houses and estates, a plethora of celebrities, and one of the best golf courses in California. Blackhawk is located in the hills of Tassajara Valley just east of Blackhawk.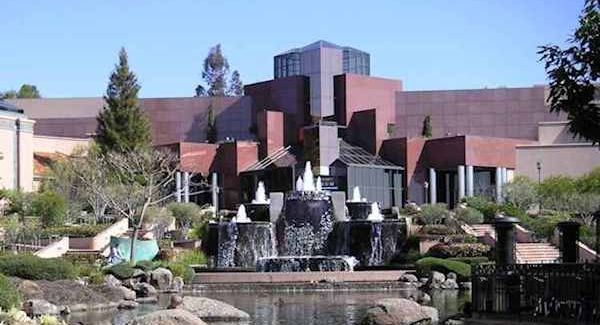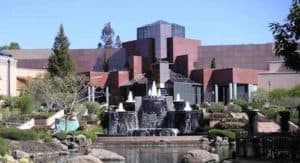 Blackhawk, CA was established as a ranch in 1917 by San Francisco by Ansel Mills Easton and his son-in-law William Q. The Blackhawk Ranch was used first as a summer home and later as a working ranch. The name came from a famous Irish racehorse named Blackhawk that Easton's family had once owned. The ranch gained a worldwide reputation for pure-bred Shorthorn cattle and prize Shire horses.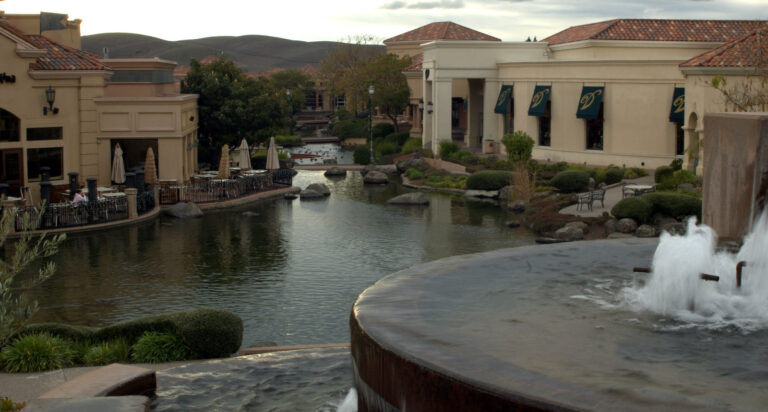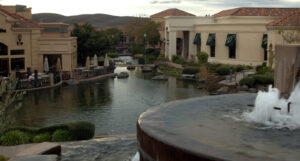 Behring originally planned 4800 homes on 4200 acres, which caused heated battles with environmental groups looking to preserve the rural, pastoral setting of the ranch. Behring finally agreed to cut the number of homes in half to 2400, and donate 2000 acres of land to the Mt. Diablo State Park. Beginning in the late 1970's, the corporation began selling lots to builders and individuals who today live in the exclusive 9-square mile community. Luxury real estate in Blackhawk CA became famous and controversial in short order for selling large, exclusive luxury homes behind a security gate surrounded by the rolling ranch lands of Tassajara Valley. Shortly after the opening of Blackhawk, the Tassajara Valley saw a boom in building, with large subdivisions sprouting up along Camino Tassajara adjacent to Blackhawk, leading to more conflict with environmental groups committed to keeping the pastoral setting of the Tassajara Valley, a battle which continues to this day.
Blackhawk real estate is comprised of a luxury, gated golf course community, totaling seven individual gated communities, some inside the main gates of Blackhawk, and some close to the main development.
Blackhawk is built around the Blackhawk Country Club, a world-class exclusive private facility with 2 golf courses and a clubhouse. Blackhawk Country Club itself is undoubtedly the jewel in the crown of Blackhawk. It often surprises people to find that there are many relatively modest homes here, including Kingswood, a townhome development close to the East gate, but a tour of the area taking in Blackhawk Drive and Country Club Drive cannot fail to impress. Blackhawk Country Club contains the most impressive homes in the area. There is also Blackhawk Tennis club, a high-end tennis facility with 20 tennis courts, clubhouse, and pro shop, as well as the Blackhawk Swim Club, with a competition-sized Olympic pool and spa.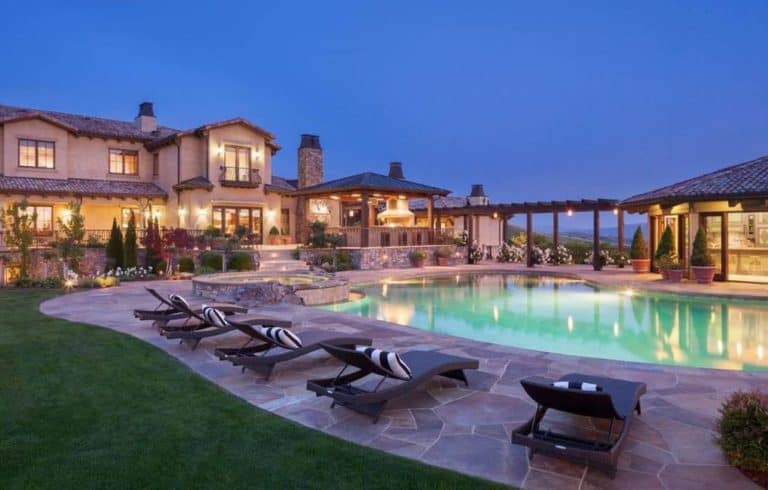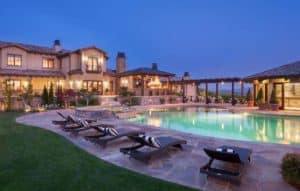 The luxury homes for sale in Blackhawk are mostly known for their opulence and grandeur. There are also condos, townhouses, and smaller tennis villas that are a part of the development. However, there are many homes in Blackhawk that are well over 5000 sqft, and a handful are sprawling mansions and rolling estates. The Behring estate is over 28,000 sqft.
Blackhawk is located at the foot of Mt. Diablo, and has breathtaking views of the East Bay landmark, along with sweeping views of the surrounding valleys and open space. The schools in Blackhawk are part of the San Ramon Valley School District, arguably one of the top school districts in the Bay Area.
Blackhawk also includes the posh Blackhawk Shopping Plaza, which is an upscale shopping center with fine dining, boutique stores, a movie theatre, office buildings, the Blackhawk Automotive Museum famous for displaying the private collection of vintage and collector cars belonging to Ken Behring, and the University of California, Berkeley Museum of Art, Science and Culture.
Blackhawk's reputation for high-end luxury homes is longstanding and well deserved. Although there are many homes here that were built speculatively and with well under 2,500 square feet of living space, even including some townhomes, a glance along Blackhawk Drive reveals numerous architectural styles where an English Tudor sits happily alongside a French Provincial or a Greek Revival home. Many of these properties are over 5,000 square feet and built to the highest standards.
Interested In Learning More About Blackhawk Homes for Sale?
Fill Out the Form Below!
Why Work With Fine Valley Homes?
My Pledge To You:
I pledge to always tell you the truth about your property.
– You will always get my honest assessment of what your home is currently worth. I will not mislead you about the value of your home in order to get your listing or make you feel good. You will always hear the truth from me.
I pledge to disclose all my relationships in the transaction.
– There are other kinds of relationships that may influence our business together. If I am representing both the buyer and the seller, I am obligated to tell you. If you're thinking of buying my mother's house, I'll let you know. I will always be clear and upfront with everything we do together.
I pledge not to put my commission ahead of what's best for you.
– Of course, I earn more money if you buy a $950,000 house instead of a $700,000 house. But, if the $700,000 house is clearly the best home for you, I will respect your choice and work hard to complete the deal successfully.
I pledge to respect your privacy.
– During the course of our working together, you may share personal, financial, and other confidential information with me. I will not disclose this information to anyone, nor will I use it to gain any kind of advantage in any transaction.
I pledge to show you all the available properties in your price range.
– Some agents may steer you toward their own or their company's listings to generate a higher commission for themselves. I'll show you any property that meets your needs, regardless of who has the listing.
I pledge to give you good advice.
– I deal with appraisers, lenders, home inspectors and countless other professionals on a regular basis. I can give you great recommendations about these matters (if you need them), and if I think you might be making a bad choice, I will let you know.
I pledge not to push you into a bidding war.
– Real estate is a competitive business. There are offers and counter-offers that go on during any deal. I will never encourage you to go beyond your maximum budget to buy a property. I won't tell you that other people are interested in a property or about to make offers in order to get you to make an offer or make a higher offer.
I pledge that you will understand what you're signing.
– Of course, any real estate deal involves paperwork and a lot of it. You'll be asked to sign many documents, and I will thoroughly explain them all to ensure you are comfortable every step of the way and know what you are signing. I won't put you into a time crunch so that you feel you don't have time to read through the paperwork. You will always get an ample amount of time with me, so you will be comfortable every step of the way!
I pledge to tell you the truth about myself.
– I won't make false claims. I'll provide you with information about my background, training, and experience as a real estate agent. If needed, I'll discuss my commissions and any other compensation I might receive as a result of our transaction. I will always be upfront and honest with you.
I pledge to follow through and follow up.
– I don't list your home and leave you. You will know exactly how I work and what you can expect from me at all stages of the process. I'll communicate regularly and you'll know everything that's happening as soon as I know it. After we close the deal, I'll still keep in touch with you to ensure you're still happy with the way things worked out for you.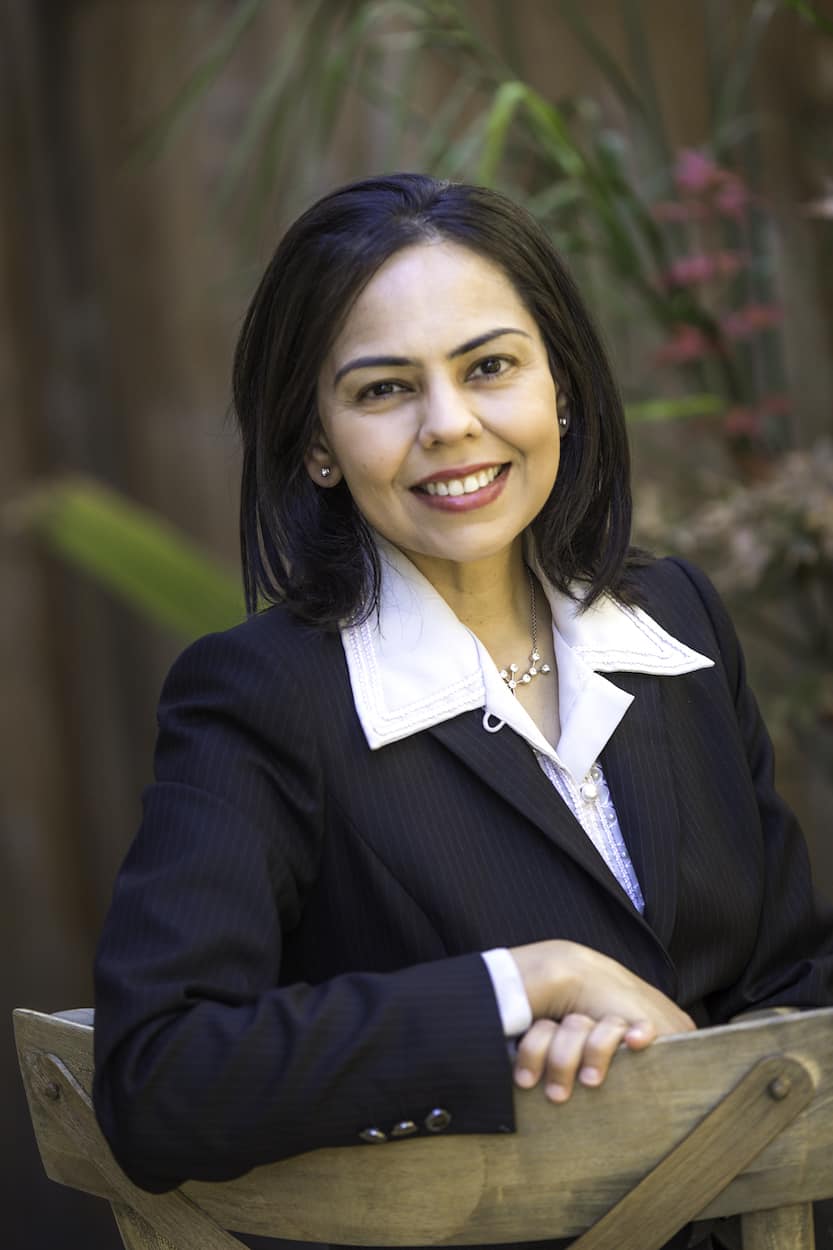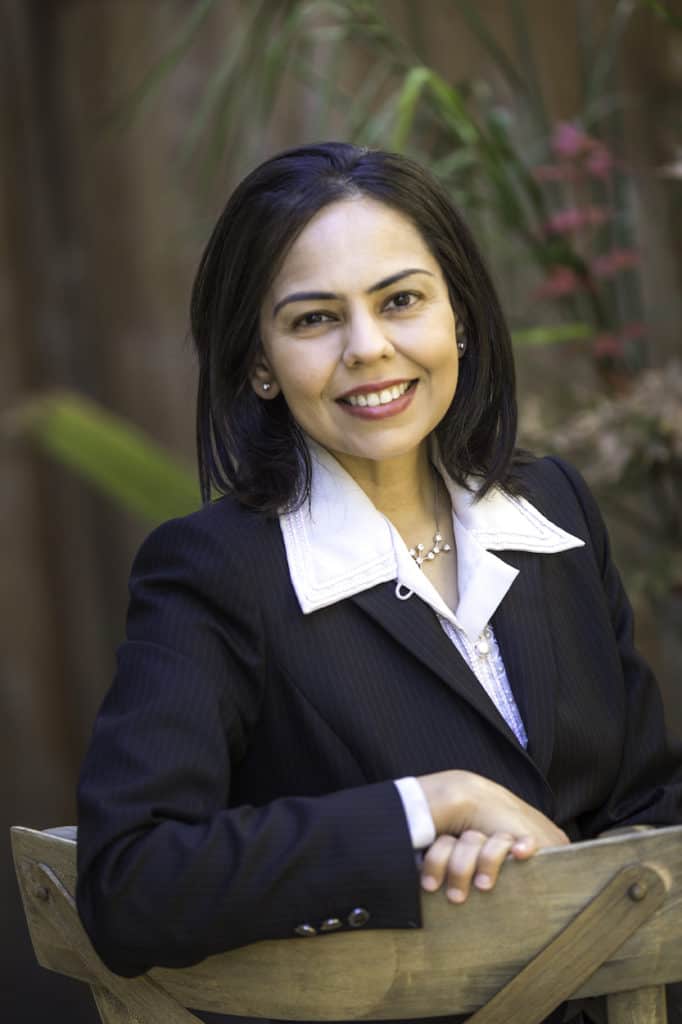 Note: The information about Blackhawk, CA and the Blackhawk Homes For Sale is believed to be reliable. However, it is not guaranteed. The information is subject to change and should be verified by the user. School information should be verified with the appropriate school district to ensure accuracy. At Fine Valley Homes, we do our best to double check our information, so if you do find inaccurate information, feel free to reach out to us so we can make the website a reliable source for everyone.