5 Home Seller Mistakes To Avoid
Here is our list of the 5 most important home seller mistakes to avoid.
Your considering selling your home, now is a great time too. Home values are the highest they have been in years. Soon you'll be trading in your home for a huge pile a money to fund your next adventure.  Your home is the most expensive thing you will ever sell. Even small mistakes can cost you thousands, we want to help you to avoid as many home selling mistakes as possible.
Home Seller Mistake
1) Refusing To Make Repairs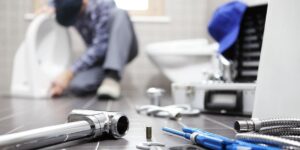 A long list of needed repairs can intimidate buyers. Don't try to hide issues either, most buyers will have home inspection that will uncover all issues with the home. Its recommended that you fix any major issue before listing the property. Majority of sellers have three options to deal with any issues. Either fix the problem ahead of time (recommended), price the property below market value to account for it, or list the property at a normal price and offer the buyer a credit to fix the problem.
Refusing to make repairs prior to the home being listed can result in limited buyer interest. Many buyers are looking for a turn key home that they can move into right away. Its also recommended to get a home inspection prior to listing your home, so you will not have to worry about costly surprises once the home is on contract.
Home Seller Mistake
2) Not Accommodating Buyers
The second of our 5 home seller mistakes on our list is not being accommodating to buyers. In order to sell your home as quickly as possible its important to work with buyers. Try to keep an open schedule, and be accommodating to potential buyers who want to look at your home. Even with the challenges and inconveniences of selling, keep your eyes on the prize.
Try your best to keep your home clean and free of clutter. Clean up after pets and spray some Febreze or light some candles to mask any odors. According to a report done by Active Rain, 90% of the 1000 real- estate experts polled had cited clutter and pet odors as something that will scare away potential buyers.
Home Seller Mistake
3) Poor Photos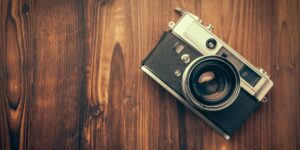 Nowadays nearly all home buying begins online. You want to make sure not to skimp on the photos or you will be doing yourself a huge disservice. For example, many listings have either poor quality or a limited amount of photos, which in turn, usually sparks less interest in the property. Going the extra mile and having many clear, high-quality, and flattering photos taken at many angles. This will really make your home stand out and attract lots of potential buyers.
Good tips to follow would be to make sure your photos are clear and taken in natural light if possible. Include your homes best assets and take wide angle shots to show off entire rooms. If you want to go the extra mile include a video tours of your entire home.
Home Seller Mistake
4) Overpricing
Overpriced homes in general don't sell. Setting the right price is key to selling quickly. In a survey by the website Homelight.com 70% of real-estate professional mark overpricing as the number one mistake sellers make. Most buyers will do what is call a Comparative Market Analysis to determine the value of a home before putting in an offer. Stay ahead of the curve and do a comparison yourself before listing your property to ensure pricing is more befitting to the home.
Don't worry to much about setting a price that may be to low. Lower price tags, especially in todays seller market, will attract multiple offers. Driving up the bid value of your home. You also have the option to turn away bids that are to low. In fact under pricing is a popular strategy used by many professionals in order to drive lots of traffic and bids to a listing.
Home Seller Mistake
5) Selling By Yourself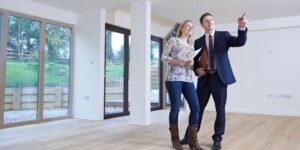 You're a busy person, you've got things to do. Sure, while saving money on the commission might seem worth it, it is actually not your best option.  A good agent will have your best interest in mind. They will help you every step of the way in your home selling process. They will research and help you set a competitive selling price to attract buyers and they will also interact with potential buyers for you. So, you can be almost completely hands off in the day to day.
Most agents worth their salt are experienced and skilled negotiators and will work to get you the best possible price for your home, likely higher than what could be done with out them. Lastly, agents are fluent in all the paper work and pitfalls involved in real estate transactions. If anything were to happen, and it often does, they have your back. They will work to solve any issues to make sure your home gets sold with out any delays or hiccups.
That the end of our list of the 5 most important home seller mistakes to avoid.
Thanks for reading! If you want to read more click here. If you're now considering selling your home or just curious of its value send us a message for a free estimate.